Have you ever faced slow page loading times on any webpage or your website? If you have, then you are not the only one who's experiencing the same problem. To deal with this problem, your priority should be to examine your existing website hosting plan. There's a significant possibility that your page-loading times are suffering since you're not hosting your site on a dedicated server.
What is an SSD dedicated server?
An SSD dedicated server is a type of web hosting. It's typically more expensive than shared hosting, but it offers significantly better performance and doesn't detract from the resources of other websites that might be hosted on the same server.
Many advantages come along with SSD dedicated servers, including better uptime and faster page load times. Not only will you get faster loading sites, but your website's visitors will have an improved experience because they won't have to download as much information which makes for a happier customers!
A USB flash drive (or thumb drive) is an example of an SSD dedicated server.
Features of an SSD dedicated server?
Here are some great features of an SSD dedicated server for its users.
1) Instant Setup
Users can install the server in less than 5 minutes if it is available in stock.
2) Dedicated KVM
The SSD dedicated server can be controlled as if it were physically in front of users.
3) Customizable configuration
Most SSD dedicated servers are highly customizable to meet users hosting requirements.
4) Cancel anytime
SSD dedicated server desire customer satisfaction. Therefore, users can cancel their server at any time if they're not satisfied.
5) Hardware RAID
Hardware RAID is included in each of the user's dedicated SSD servers. The storage capacity and dependability will grow as a result.
6) 1 Gpbs Uplink Connection
All SSD dedicated plans come with a 1 Gbps uplink. As a result, information from users might access the internet much more swiftly.
These are the best qualities a website owner would ever wish for.
SSD dedicated server for hosting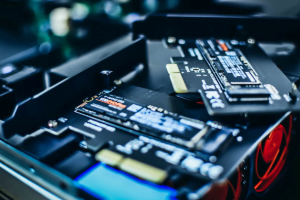 Dedicated servers provide higher levels of durability and security than shared hosting. It ensures that no scammer or any other malicious program is using users' areas to spread spam. Dedicated servers are required for companies that use FTP or SSL for transactional purposes since they increase security.
Will SSD speed up the server?
Data can be read from a server using an SSD significantly more quickly than from an HDD. Sometimes, an SSD might be compared to a very large memory stick. They operate quietly, have shorter bandwidth, and have less latency than an HDD. They are also more shock-resistant.
Usage of dedicated hosting service
This hosting server offers many advantages like high efficiency, privacy, flexibility, and reliability that come from using a dedicated hosting service. The majority of websites with high traffic volumes use dedicated hosting because of its relatively high cost.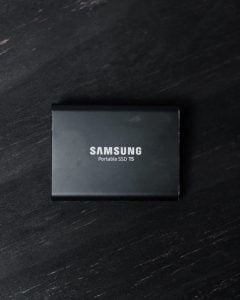 Earlier, Hard disc drives (HDDs) were the main storage components utilized by the majority of hosting firms. Solid state drives (SSDs) are now being used more and more by servers to boost performance.
SSDs are not used in servers because of their high prices as compared to server HDDs.
Potential Issues with SSD Storage
1) Cost
It has been observed that SSD storage is much more expensive than HDD if you calculate the price per GB of storage.
2) Capacity
SSDs with less storage space is available right now on the market. Systems with hard drives generally have storage space between 128GB and 480GB. SSDs have a maximum capacity of 4TB, however, the price of the device increases significantly relative to the SSD storage capacity.
3) Lifespan
The main potential drawback of SSD storage is its short lifespan than HDD. There is a limited number of times you can delete and rewrite data on SSD. Cells in the SSD age after this process is finished. They keep deteriorating until the drive is no longer functional. It probably will not be as reliable as your personal computer.
Comparison between SSD, HDD, and NVME server
There are two types of servers: HDD and SSD. An HDD is a conventional hard drive that stores data magnetized on spinning disks, whereas an SSD relies on flash memory chips to store data (enabling them to access the data much faster).
NVMe drives combine the best of both worlds as they use an SSD as a cache for fast access to large amounts of data stored on HDDs.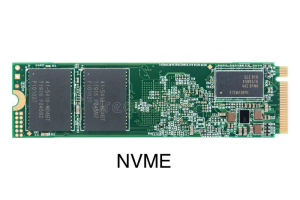 When you are buying a dedicated server, you will find that they come in SSD or HDD versions. Like most things, the cheapest option tends to be the one with HDD storage. This is by far the most common type because it doesn't require additional equipment, and allows you to place it practically anywhere. The main disadvantages of HDD servers are that access to data stored on them is slow (they are mechanical devices) and will require more maintenance (they have moving parts). SSDs, on the other hand, don't need cooling systems and are therefore more reliable since there are no moving parts to break down.
Another disadvantage to an HDD dedicated server is the low level of data encryption that they provide. This means that while a server with HDD storage has almost no possibility of being hacked, a server with SSD storage cannot be accessed without proper key management.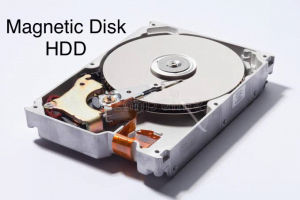 NVMe drives are not without their disadvantages as well. While most people find them to be incredibly fast and more cost-effective, they have a relatively small amount of data that can be stored simultaneously on them. For example, the highest amount of data that you can store on an NVMe drive is 4Tb (4 terabytes) and 4TB is only enough for about 300 websites (trying to exceed this number is excruciatingly slow). Therefore, you have to think about the number of websites that your hosting account can handle before deciding.
Lastly, you should also consider a Dedicated Server with SSD Storage to be installed, as it will not only give you better functions but also cost less. This is why we have written this guide to help you decide if an SSD-dedicated server is going to be the best for your website.
The SSD server could improve the performance of a website that must supply big movies or produce high-quality photographs. Avoid errors while purchasing a dedicated server.
SSD servers may appear costly, but they will give your business the resilience and reliability it needs in the long run.Choose from the SSD server plans listed