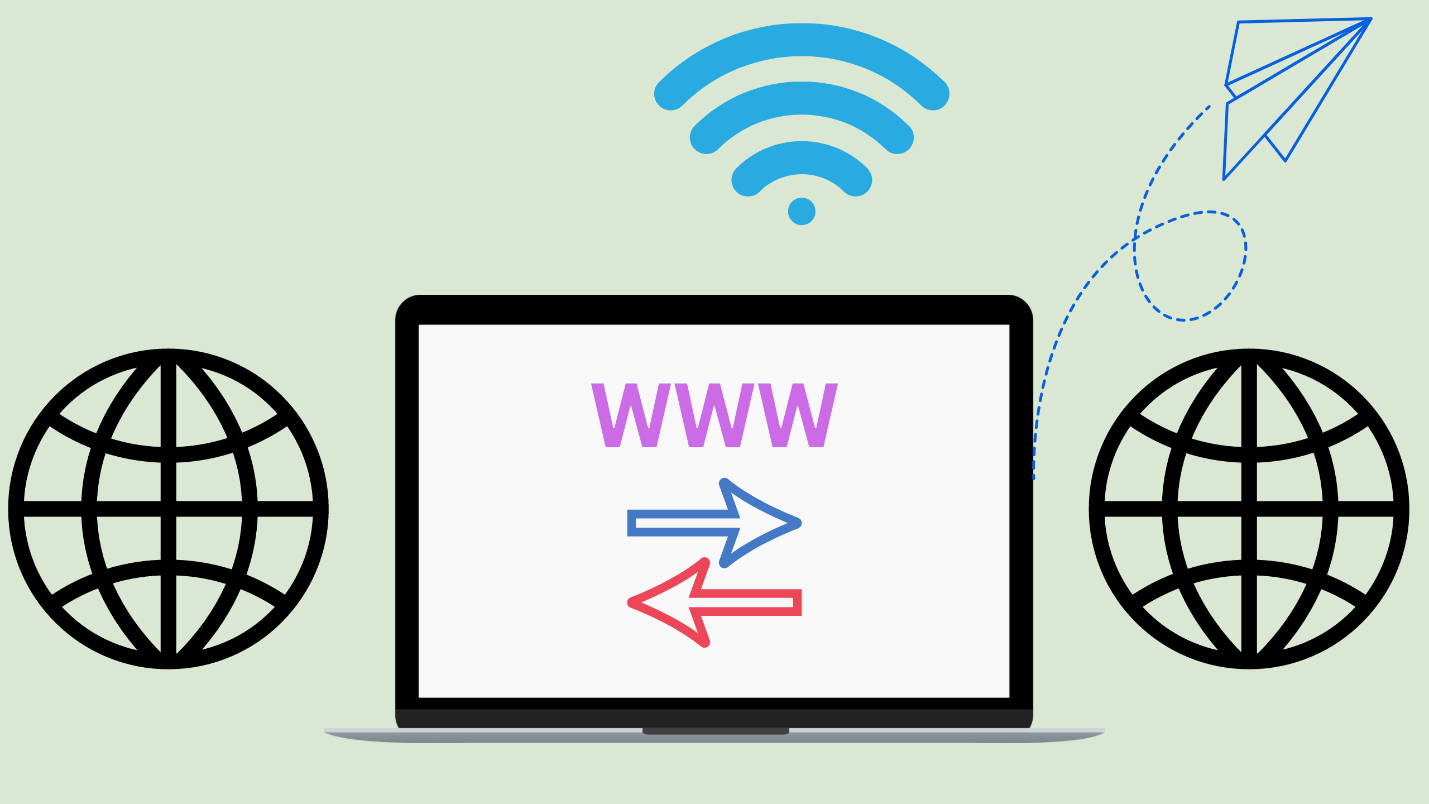 Choosing the perfect domain name is one of the essential aspects of developing a good website. You might be thinking, what basically is a domain transfer? So the process of changing the domain name's registrar to a new web host is known as a domain transfer.
Many of us put a lot of effort into creating a website, and sometimes we are not satisfied with the services of the current web host due to slow speed or other problems.
Sometimes people believe that changing web hosts can impact their website's traffic or sales. Still, in this era, we shouldn't ever need to worry about changing web hosts because our site will always be up and running at the facility of the present web host.
It may be time to switch to a better web host if your present one isn't providing what you require. Moving to a new state or city can be exhausting, but changing your website to a new web host doesn't have to be. If you follow the appropriate steps, it can even be pretty straightforward.
Steps to transfer a domain from one host to another host
It would help if you do the following when moving a domain to a new web host:
1) Create an Account and Select a New Host.
Before you begin the domain transfer, set up your new web hosting once you've chosen a host.
2) Update your contact details.
During the transfer process, both the domain you're exiting, and your new DNS registry service will need to get in touch with you. Your contact data must be up-to-date as a result.
Check your account information by logging into the control panel of your current registrar. Verify that your name, phone number, and home address are all accurate before transferring money; if any of these details are incorrect, the transfer may be delayed or refused.
Your name servers might be, for instance, if you're transferring your domain to BeStarHost:
3) Unlock your domain name:
By default, domain names are secured to prevent accidental deletion or modification. Therefore, unlocking your domain name is the first step in moving it to a different host. In the domain dashboard, the option would be under Security or a related heading. For instance, it is provided by this web host company under the term Theft Protection.
You must navigate to the individual domain name which you wish to transfer if you have many domain names registered with the web server.
4) Inquire authorization code.
Look for the option to acquire an authorization code after disabling your domain lock (typically, it will be in the same area of the registrar's website.). Registrars generate this code to help people recognize you as the domain name's owner.
Most registrars deliver this code by email; however, be aware that it may take approximately five days to arrive. To avoid unnecessary delays, make sure your email account is current beforehand.
5) Finish transferring the domain.
Your new registrar needs time to set up your domain and servers after your original provider releases the domain. It usually takes a few days or a week to complete this process. Your website should still be reachable from your old registrar throughout this time.
Changing web hosting, keeping the domain name
The four steps you must complete to keep your domain name and change web hosting are as follows:
Get an authorization code
Unlock your domain
Set up the transfer with your new host.
Check the transfer
How to transfer a domain to BeStarHost
Here are the steps you must follow to transfer your domain to BeStarHost:
Update your contact details.
Establish the email-sending domain name.
Open the domain.
Acquire a code of authorization.
Check to discover if a transfer of your domain is allowed.
Activate your new registrar's account.
The authorization code must be entered.
The domain transfer must be authorized.
Pay for the transfer of your domain.
Finish transferring the domain.
Select a private or public domain.
Cancel the prior services.
How to transfer a domain without an authorization code
On the Internet, a domain is an identifier string that designates a sphere of administrative autonomy, power, or control. The Domain Name System's policies and processes govern the creation of domains (DNS).
A domain can be registered by any entity, which becomes that entity's namespace inside the DNS. Without the authorization code, a domain cannot be moved from one registrant to another after it has been registered. Domain hijacking is the procedure of transferring a domain name without using an authorization code.
Transferring a domain without an authorization code has a lot of advantages. You may be able to save time and money, which is one advantage. Another advantage is that you might be able to steer clear of potential issues with your present registrar. Furthermore, transferring a domain name devoid of an authorization code may assist you in maintaining the secrecy of your domain name.