BeStarHost, the leading hosting service provides ensures accountability, reliability, and robustness. They use sophisticated and state-of-the-art technology, along with creative solutions to offer services that would propel your business in the right direction.
They offer the best WordPress hosting plans and ensure that their hosting prices for a new site are competitive.
With their solutions, you can now you can enter the digital world, and have websites that are responsive, robust, and extremely reliable. The downtime is almost zero. What's more, is that BeStarHost offers scalable solutions.
Thus, allowing you to accommodate increase traffic without compromising on the quality and effectiveness of the website. There are different packages that the hosting services offer its clients around the world.
Below, we are going to talk about these packages and also explain the easy and efficient process of purchasing any hosting package that meets your requirements.
What is a Hosting Package in BeStarHost?
BeStarHost makes it possible for you to take control and customize the resources that they assign to your website on a cloud plan. They also offer the facility of creating endless hosting plans and then assigning them to websites that are hosted on different cloud plans.
Below are some of the top-notch hosting plans.
NOTE: All these hosting plans have the facility to customize them as per your requirement.
The packages vary from country to country. We will be covering some of the countries. For more detailed updates, you can visit our website here!
France
Server
Info
Deliver
DSFR-09

E5-1630v3

6 Corers

RAM: 64 GB ECC DDR4

Disks: 2 x 480 GB SSD

Bandwidth: 1 Gbps Unmetered

1-48 Hours
Cambodia
Server
Info
Deliver
DSkh-01

E3-1230v3

4 Cores

RAM: 16 GB DDR4

Disks: 1 TB HDD

Bandwidth: 2 TB

1-48 Hours
Canada
Server
Info
Deliver
DSCA-10

Core i9-9900K

8 Cores

RAM: 64 GB DDR4

Disks: 2 x 480 GB SSD

Bandwidth: 100 TB

1-48 Hours

Canada
These are some of the examples of WordPress hosting plans that are being offered to different countries around the globe. BeStarHost provides hosting services to more than 20 counties including the United Kingdom, Germany, Hong Kong, South Korea, the United States, and several others.
Now that you are familiar with the package plan that they offer, here is a step-by-step guide on how you can purchase a hosting plan for your website.
Steps to purchase a hosting package for a new website in BestarHost
Please read the steps carefully. In case of any problem, you can always reach out to our customer representative. They would be able to provide you with any sort of help that you require.
So, without any further ado, let us get started!
First thing first, you need to choose the region where you want the services. For the sake of this example, we would be choosing Germany.
Step 1: To choose the country, look for the Windows/Linux tab at the top of the website. Bring your cursor on it and a drop menu will present you with all the names of the countries where BeStarHost offers hosting facilities.

Step 2: Choose your country, and you will be redirected to another page that provides details about the different hosting servers that the company provides.
Step 3: You need to choose the server that you want. Just make sure to choose a server option that is close to what you need. Of course, there is a possibility of configuring the package as well.
NOTE: We are choosing the DSDE-04, Core i7-9700, 8 Cores for the sake of this example.
Step 4: Click on the "Configure" button to see more options.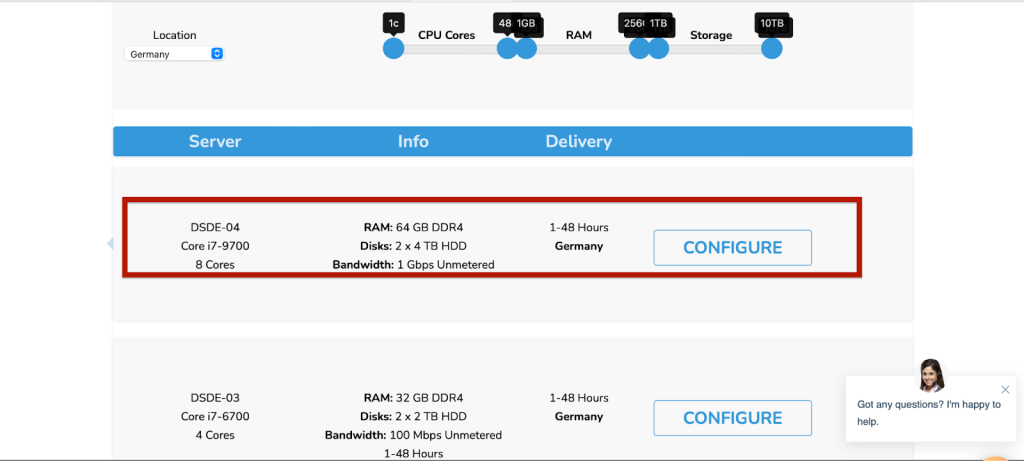 Step 5: You will have to fill in the required information, such as name, email address, dedicated server location, server name, and CPU cores among others.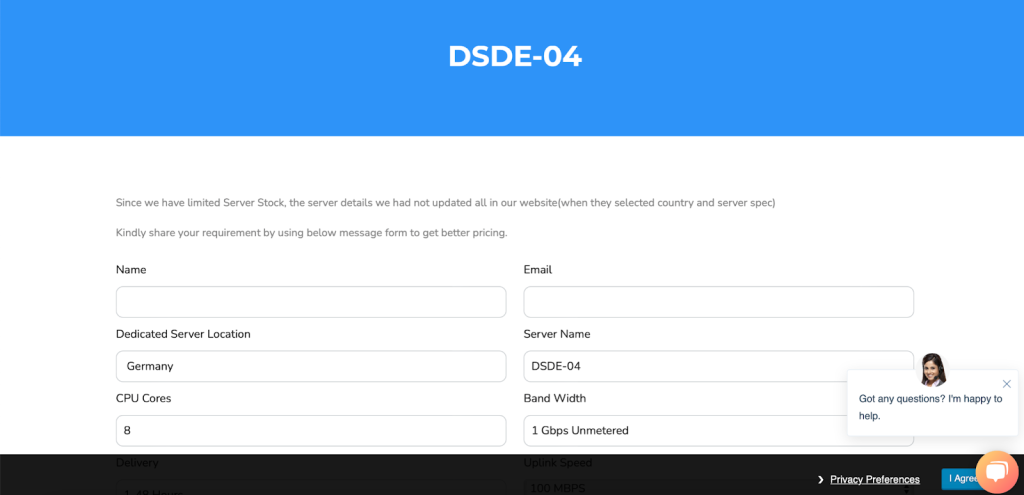 Step 6: You will also have to provide the Skype ID for immediate support.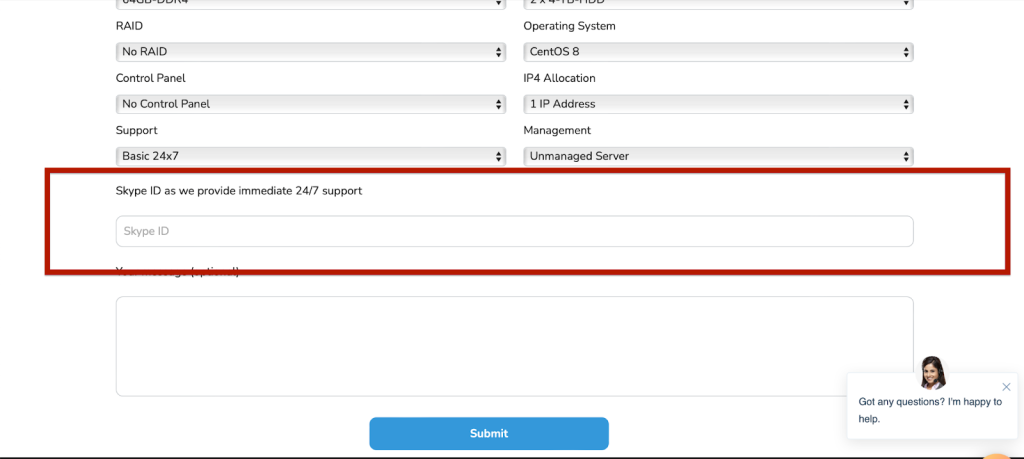 Step 7: Once you fill in the form, you need to submit it, in order to proceed further.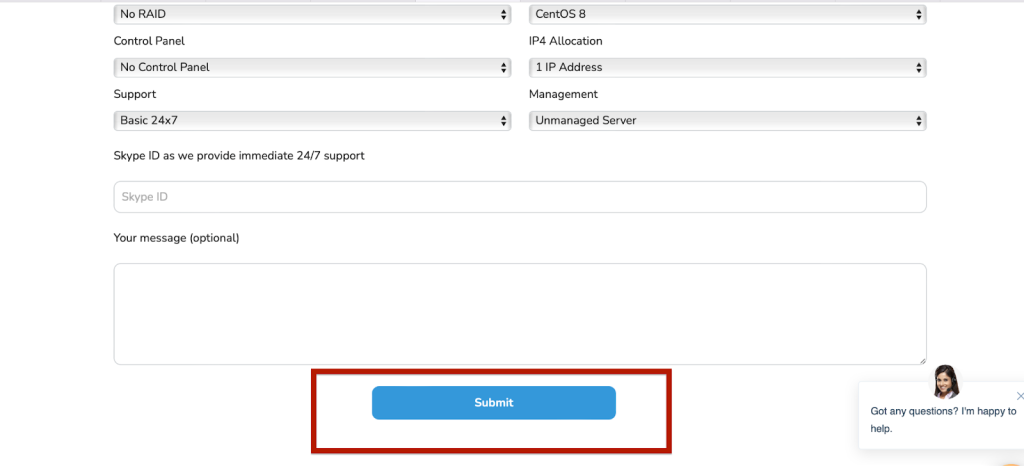 Step 8: Once you submit the form, it is time for you to wait for the BeStarHost customer representative to reach out to you. They generally
get back to their clients within 24 hours.
With these easy steps, you can easily purchase hosting plans for a new site. The customizability of these packages is what makes them extremely attractive and convent.
Why Choose BeStarHost for WordPress Hosting Plans
In addition to offering customizable, scalable, and extremely convenient hosting packages for a new site, BeStarHost is also famous for its 24/7 support and outstanding customer service.
They ensure that you enjoy an uptime of about 99.9%, which is imperative for your business as websites that crash every now and then end up losing their clients and business.
Another great thing about BeStarHost is that they offer dedicated unshared internal bandwidth. This is another thing that helps your business make a mark in the digital world.
They use the Top Tier along with Top Teri 4 hardware and the RAID 0, 1 component they deliver a powerful experience of optimal performance.
Their services are unlimited, and they have no hidden fees. You can get on board without paying anything at all. There is simply no setup fee. BeStarHost services offer complete control of your servers, you can remotely update them, delete and edit things and turn them off.
All in all this amazing hosting service is a must to ensure that you are able to direct your business's website in the right direction. You would
surely enjoy all their perks.
Take Away
BeStarHost being the leading company that provides customized, robust, and reliable hosting packages is the best place to buy hosting packages for a new site. It is the perfect answer to your question "How to buy a hosting package"
Simply reach contact us today and enjoy all the technology, and perks that we have to offer!