Introduction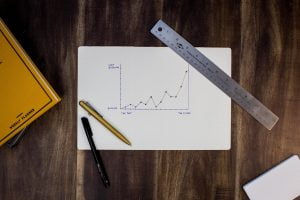 Expanding your business in India, one of the fastest-growing economies in the world, can be a lucrative opportunity. To successfully navigate the Indian market and capitalize on its potential, partnering with a reliable hosting service provider like BeStarHost can be instrumental. In this article, we will explore how BeStarHost can help grow your business in India, from understanding the market to utilizing their services effectively.
: Before diving into the specifics of BeStarHost, it is crucial to have a solid understanding of the Indian market. India is a diverse country with a vast consumer base and a thriving digital landscape. Its increasing internet penetration, smartphone adoption, and a young population make it an attractive market for businesses. Conduct market research to identify your target audience, their preferences, and local competition to tailor your offerings accordingly.
BeStarHost
: BeStarHost is a leading hosting service provider that offers reliable and scalable solutions for businesses. With their robust infrastructure and extensive network, they have established themselves as a trusted partner for companies looking to establish or expand their online presence in India. BeStarHost provides a range of services, including domain registration, web hosting, cloud services, and dedicated servers.
Services for Business Growth in India:
Domain Registration: BeStarHost simplifies the process of registering a domain name for your business in India. They offer a wide selection of domain extensions, ensuring you find the perfect match for your brand. A localized domain can enhance your credibility among Indian consumers and improve your search engine rankings.
Web Hosting: BeStarHost offers reliable and secure web hosting solutions optimized for Indian users. Their servers are strategically located in India, resulting in faster website loading times for your Indian audience. This improved user experience can boost customer satisfaction and increase conversions.
Cloud Services: BeStarHost's cloud services provide scalable infrastructure for businesses to manage their online operations efficiently. By leveraging their cloud solutions, you can easily handle sudden spikes in website traffic and ensure uninterrupted service availability. This scalability is crucial for accommodating the dynamic nature of the Indian market.
Dedicated Servers: For businesses with high traffic volumes or specific performance requirements, BeStarHost offers dedicated server solutions. With dedicated servers, you have complete control over your hosting environment, enabling faster processing speeds and enhanced security.
Steps to Grow Your Business in India with BeStarHost:
Sign up and login to BeStarHost: Visit the BeStarHost website and sign up for an account. After completing the registration process, you can log in to your account to access the various services offered.
Choose the right hosting plan: BeStarHost provides a range of hosting plans tailored to different business needs. Assess your requirements, such as website traffic, storage, and scalability, and select a plan that aligns with your goals and budget.
Optimize your website for Indian users: Ensure your website is localized and optimized for the Indian market. Consider factors like language preferences, cultural nuances, and payment options to provide a seamless user experience to your Indian audience.
Utilize BeStarHost's support and resources: BeStarHost offers comprehensive customer support and a knowledge base to assist you with any technical queries or issues. Take advantage of these resources to maximize the benefits of their services and overcome any challenges you may encounter.
Leverage BeStarHost's infrastructure: With BeStarHost's reliable infrastructure, you can focus on growing your business without worrying about server maintenance and performance. Their optimized servers, located in India, enable faster website loading times, contributing to a positive user experience.
Implement SEO strategies: To improve your online visibility and attract organic traffic, implement search engine optimization (SEO) techniques. Conduct keyword research using tools like Google Keyword Planner to identify relevant keywords and incorporate them into your website content, meta tags, and URLs. BeStarHost's hosting services, with their optimized infrastructure, can contribute to faster page load times, which is a crucial factor in SEO rankings.
Leverage local marketing channels: India has a diverse and dynamic digital landscape with various popular marketing channels. Leverage social media platforms like Facebook, Instagram, and Twitter to engage with your Indian audience. Consider running targeted ads, promoting local events, and collaborating with influencers to expand your reach. BeStarHost's hosting solutions can seamlessly integrate with popular CMS platforms like WordPress, enabling you to manage and update your website effortlessly.
Enable localized payment options: Indian consumers have specific preferences when it comes to payment methods. To cater to their needs, integrate popular local payment gateways like Paytm, UPI, and net banking options. Providing familiar and secure payment options can enhance customer trust and increase conversion rates.
Monitor and analyze website performance: Regularly monitor your website's performance using tools like Google Analytics. Analyze important metrics such as traffic sources, bounce rate, and conversion rates to gain insights into user behavior and optimize your marketing strategies accordingly. BeStarHost's hosting services provide reliable uptime and server monitoring features, ensuring your website is always available for your Indian audience.
Stay updated with local trends: The Indian market is constantly evolving, with new trends and technologies emerging regularly. Stay updated with local market trends, consumer preferences, and technological advancements to stay ahead of the competition. BeStarHost's hosting services offer flexibility and scalability, allowing you to adapt and accommodate changing market demands.
Offer localized customer support: Providing excellent customer support is crucial for success in any market, including India. Ensure you have a dedicated customer support team that can address queries and concerns in a timely manner. BeStarHost offers reliable customer support, including live chat, ticketing systems, and email support, to assist you and your Indian customers whenever needed.
Conclusion
Expanding your business in India requires a strategic approach and a reliable hosting service provider like BeStarHost. By understanding the Indian market, utilizing BeStarHost's services, and following the steps outlined in this article, you can effectively grow your business in India. With their domain registration, web hosting, cloud services, and dedicated servers optimized for the Indian market, BeStarHost can provide the infrastructure and support you need to succeed in India's dynamic business landscape.