Looking for a Cheap Dedicated Server in Canada for your small business?
You have landed at the right place. We at BeStarHost offer cheap hosting services with a extraordinary 24/7 support and maintenance. Zero downtime for your websites and drive huge traffic and bandwidth.
When it comes to choosing the best web hosting for small businesses in Canada, BeStarHost stands out as a top-notch option. With its exceptional features, robust infrastructure, and reliable support, BeStarHost is well-equipped to meet the diverse needs of small businesses seeking a strong online presence.
WHY CHOOSE US FOR YOUR SMALL BUSINESS DEDICATED HOSTING IN CANADA ?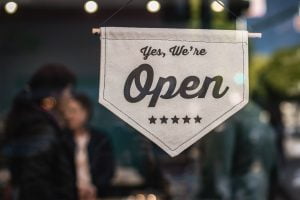 One of the key factors that sets BeStarHost apart is its cutting-edge technology infrastructure. Utilizing state-of-the-art data centers, BeStarHost ensures blazing-fast website loading times and minimal downtime. This is crucial for small businesses, as a slow or inaccessible website can deter potential customers and harm brand reputation. BeStarHost's use of advanced content delivery networks (CDNs) optimizes website performance by distributing content across multiple servers, reducing latency and enhancing user experience.
BeStarHost's dedication to ensuring a seamless user experience extends beyond its technological capabilities. The intuitive interface of their control panel empowers even those with limited technical knowledge to manage their websites effortlessly. This user-friendly approach reduces the learning curve associated with website administration, enabling business owners to allocate more time and energy to core operations rather than navigating complex hosting settings.
The scalability offered by BeStarHost is particularly advantageous for small businesses that anticipate growth. As enterprises expand and their online demands increase, BeStarHost's flexible hosting options make it easy to upgrade resources and accommodate higher traffic volumes. This scalability eliminates the need for disruptive migrations to new hosting providers, streamlining the process of accommodating business growth.
SECURITY AT ITS BEST
Security is paramount in the digital landscape, and BeStarHost excels in this aspect. Employing robust encryption protocols and firewalls, BeStarHost safeguards sensitive customer data and business information from cyber threats. Regular security audits, intrusion detection systems, and malware scanning further fortify the hosting environment, providing small businesses with peace of mind.
BeStarHost's range of hosting options caters to the diverse requirements of small businesses. From shared hosting, which is cost-effective for startups, to virtual private servers (VPS) and dedicated hosting, BeStarHost offers scalability as businesses grow. Their user-friendly control panel allows seamless management of website resources, domains, and databases, empowering business owners to maintain control over their online presence.
Furthermore, BeStarHost's customer support is exceptional. Their team of experienced technical experts is available 24/7 to assist with any hosting-related queries or issues. Whether it's troubleshooting technical glitches, optimizing server configurations, or assisting with domain management, BeStarHost's responsive support ensures uninterrupted business operations.
BeStarHost emerges as a top choice for small businesses seeking web hosting services in Canada. With its advanced technology infrastructure, robust security measures, scalable hosting options, and dedicated customer support, BeStarHost provides a comprehensive solution to enhance online visibility and drive business growth. Small businesses can confidently rely on BeStarHost to deliver exceptional hosting services that align with their technical and operational needs.
Another key aspect that sets BeStarHost apart is its dedication to eco-friendly practices. In an era where environmental consciousness is paramount, BeStarHost stands out by utilizing energy-efficient technologies and sustainable practices in its data centers. Small businesses that prioritize sustainability can align their hosting choices with their values, enhancing their brand's reputation as socially responsible.
BeStarHost excels not only in its technical capabilities but also in its holistic approach to serving the diverse needs of small businesses in Canada. Its combination of advanced technology infrastructure, top-tier security measures, affordability, scalability, user-friendly interfaces, and environmental consciousness make it an exceptional partner for businesses aiming to establish and expand their online presence.
By choosing BeStarHost, small businesses can navigate the digital landscape with confidence, knowing that their hosting needs are met by a reliable and innovative provider.
Contact Us