Meta: Can you differentiate a shared server from a dedicated Windows Server? Let's take a deep dive to evaluate their differences, features and benefits.
The demand for a dedicated Windows server is growing significantly in today's digital age. This demand originates from the fact that owning a website is no longer optional for businesses that want to reach more customers. Business owners often need to rent servers despite having little technical knowledge. Before we get into the reasons for finding a dedicated windows server provider, let's break down what a dedicated server means.
What is a Dedicated Windows Server?
In a nutshell, a dedicated windows server is an entire server you rent to use without sharing it with anybody else. You have complete control of the server configuration and all its resources. When renting a server, you can choose between a managed dedicated server or an unmanaged one.
This server runs on the Windows operating system using applications made on ASP.net and MYSQL databases. Unlike shared servers which use virtual machines, dedicated servers for your site run on bare metal.
Features of Dedicated Windows Server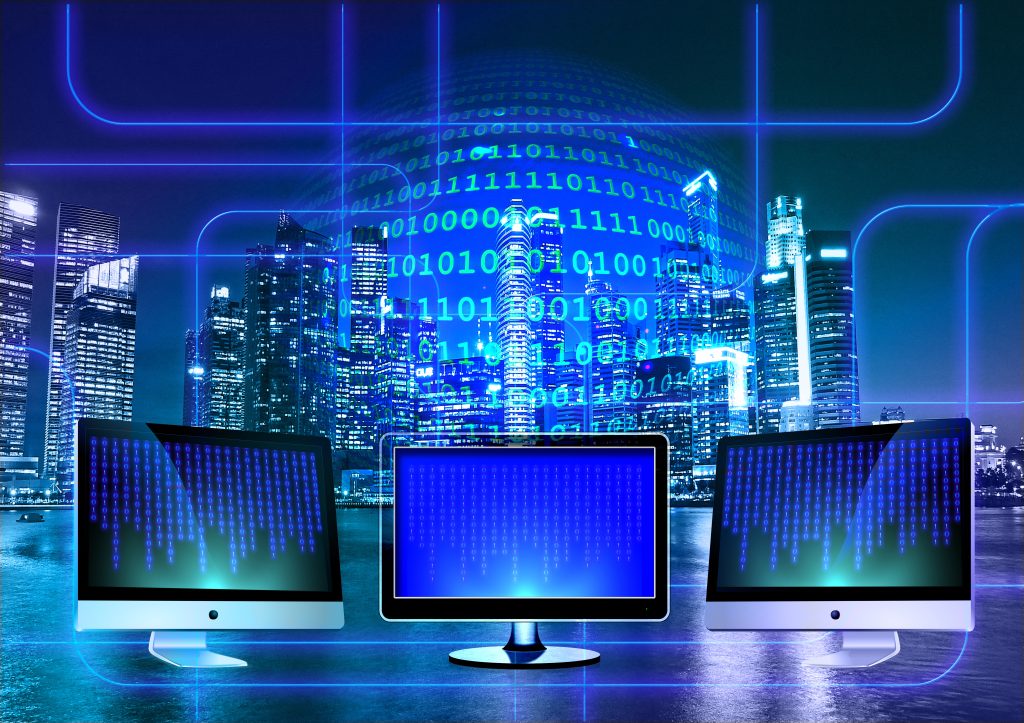 Let's elaborate on some features that distinguish a dedicated Windows server.
Running on Dedicated Hardware
The dedicated part means that the server is a physical server whose resources are used exclusively by one person. The best dedicated windows server gives you absolute control over all the attached hardware.
Service and Application Compatibility
A dedicated Windows server can run many programs. However, competing Linux servers do not have robust compatibility.
A dedicated windows server provider enables you to use open source and Windows-licensed software. Therefore, you can mix different programming languages and components without affecting the server's reliability.
Remote Desktop Protocol (RDP)
It is one of the defining features of a Windows server. The RDP is a versatile remote login tool that you can use to manage a server.
On the contrary, you need a Command Line Interface to work on a Linux server. You also need technical skills to work with Linux.
The GUI-based operation of the Remote Desktop Services enables you to perform numerous activities, including publishing and managing applications.
Support for Office 365
An increasing number of small businesses are looking to implement Office 365. However, the Office productivity suite runs exclusively on Windows systems. The best dedicated windows server allows you to run programs such as Teams, One Drive, Word, Excel, and PowerPoint.
Key Benefits of a Dedicated Windows Server
1. Excellent Performance
You get significantly higher performance with a managed dedicated server than you would attain from a virtualized server. Even if the virtual server has the same amount of RAM and CPU cores, the dedicated Windows server will always perform better.
The performance hit occurs because of hosting companies overselling the capacity of shared servers. They often monitor your resource usage. If you rent an 8-core server but usually use four cores, the company sells off some of them, effectively overselling the server's capacity. The overselling leads to reduced performance during peak hours when all tenants want to use more resources. The pitfalls of shared servers that you avoid with the best dedicated Windows server include:
Bandwidth limitations

Other tenants utilizing too many resources, slowing the entire server

Poor load times during peak hours

Other people using bad scripts, impeding performance and security

Frequent downtime
2. Higher Security
Dedicated servers for your site are more secure than shared servers. The added security is because there are fewer points of data transmission. Since there are fewer shared resources, accessing the server is more controlled.
3. Greater Access Control
When you hire the services of a dedicated windows server provider, they give you administrative access, often known as Root Access.
It is the highest level of access to a server and gives you absolute control over the hardware and software. This level of access is impossible when several users share the same server.
4. Quicker Customization and Scalability
You can quickly configure the ideal mix of CPU and memory resources on a managed dedicated server. Since you have total control of the physical server, you can dynamically allocate CPU and storage resources to functions that need them most.
In addition to configuring the installed resources, you can ask for a more powerful CPU, more RAM, and additional hard drive capacity with minimal downtime.
5. Get Access to Top-Notch Technologies
One of the most significant benefits of a dedicated windows server provider is access to cutting-edge technologies. These include Windows Streaming Media, Visual Interdev, Microsoft SharePoint, and other Windows-exclusive products.
6. Simple Server Management
You don't have to worry about server complexity when you hire a managed dedicated server.
A windows-based system is a lot easier to manage compared to Linux. Moreover, your provider can handle all the technical aspects of running the server so that you can concentrate on your core business.
7. Dedicated IP Addresses
A shared server gives the same IP address to multiple clients. If one of the clients uses their server to send spam messages or to use blackhat SEO, search companies penalize the IP address. Therefore all websites sharing the server could have poor search engine performance.


Conclusion
In the past, getting a dedicated server was a costly affair. Nowadays, you can easily get a dedicated Windows server, thanks to the increased number of providers and technological advancements.